We have the best team looking forward to help you achieve your goals and objectives and also have a good time together. Will you come to Lanzarote? 😉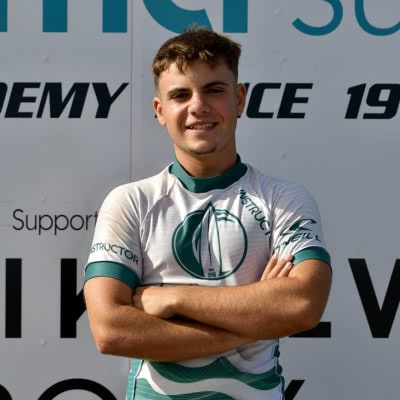 Adrián
Program - Carnival, Courses for children
Lover of surfing, biking, diving and contact sports, certified by the Canarian federation, coordinates the camp for children in summer and works with adults the rest of the year, if you are looking for a party, call him!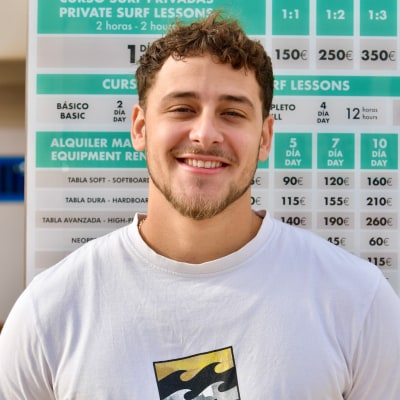 Christian
Lanzarote
Program - Rent Surfboards in Lanzarote
Lover of any sport, he never stops, he is in charge of the store and reception of the school.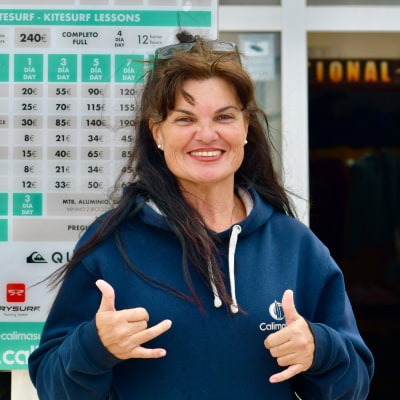 Deborah
Program - Surf House, End of Year Trip
Coordinator of the reservations department and vacation quality of the clients. Any detail you need, she will solve it for you.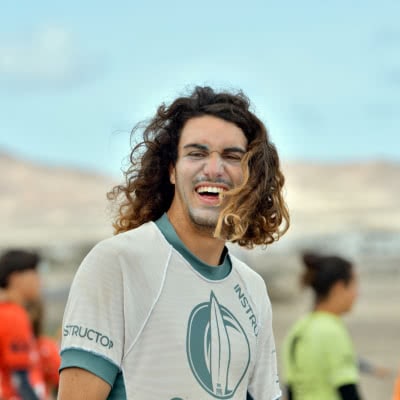 Edu
Lanzarote
Certified instructor by the Canarian federation, passionate about free surfer trips and parties.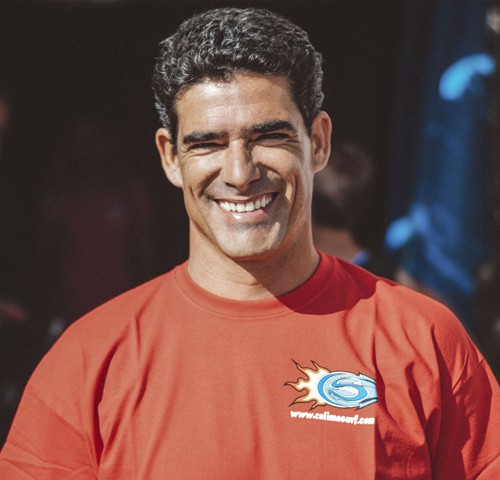 Javi
Lanzarote
Program - Surfing + KiteSurfing Camp, KiteSurfing School
He loves the sea and sports. He is a positive thinker, competitive and team worker. He loves surfing, kite surfing and traveling around the world. Sailing: He has sailed since he was 6 years old, and sailing instructor since he was 18 years old. First place in Sailing Madrid Cup, second place in Sailing Spain Cup and twelfth place in Sailing World Cup. KITESURF: Kitesurf instructor since 2008. Fifth place in Kitesurf Spanish Cup. Third place in Kitesurf Canary Islands Cup OTHERS: Qualified as yacht captain since 2010. Marketing studies.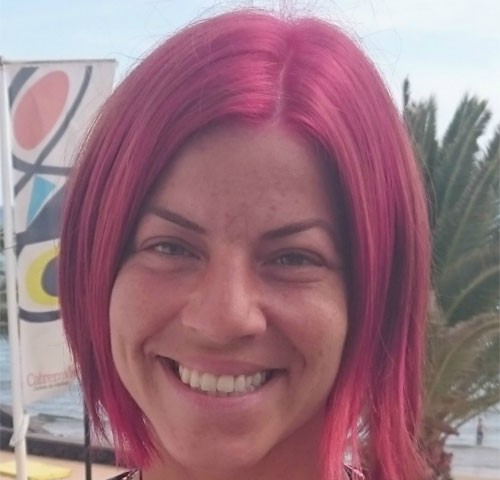 Katharina
Alemania
Program - Surfing + Diving Camp, Diving School
She was born in Germany and she likes sports since she was a kid. She started as a horse rider when she was 8 years old and continued as an airgun shooter when she was 12 years old, been part of the Germany team until she was 18 years old. When she was 20 years old she discovered diving and it has become her way of life. She speaks Spanish, French, English and German. Certificates: PADI Divemaster 2008, PADI Open water scuba Instructor 2009, PADI IDC Staff Instructor 2012, ProTec 1 Star Instructor 2015, ProTec 2 Star Instructor 2015, ProTec 3 Star Instructor 2016.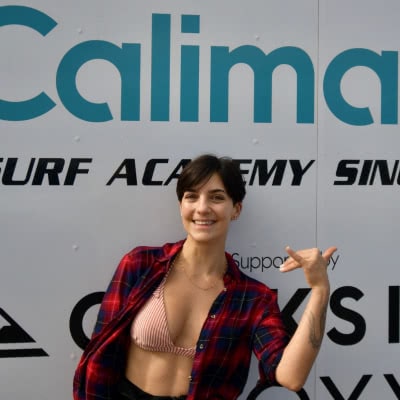 Laura
Lanzarote
Editor and photographer of the school, she immortalizes EVERYTHING!!! 😉 professional tattoo artist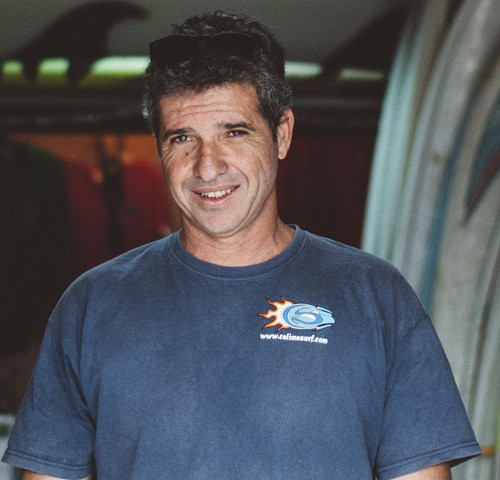 Maike
Lanzarote
Program - Advanced Surfcamp, Information about the island, Things to do in Lanzarote, Surfing Waves in Lanzarote, This is Famara, Trips out in Lanzarote, Travelling to Lanzarote, Information about Boat Companies in Lanzarote, Rent Camper Vans in Lanzarote, Apartments, Beginners Surf Camp, Guide for Parents, Specific technical training with Paleo Famara in Lanzarote, The best experience - Surf school in Lanzarote., Offer job
Founder of the school in 1996, he currently heads the company's marketing and human resources. He started surfing in 1981, his passion for the sport leading him to surf in 5 continents. In the early days of Calima Surf, he managed the school and led the surfaris with the most advanced level 3 customers. Maike is still in search of the perfect wave and will travel the world to find it. If you want to meet him, find him in San Juan or La Santa where he spends more time than he does in his own house.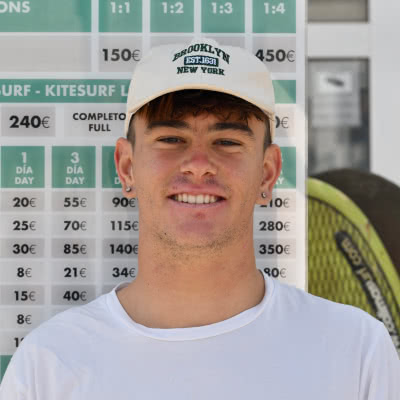 Max
England
Program - Day Camp
Englishman based in Lanzarote, qualified by the British Association, in charge of surf lessons for children.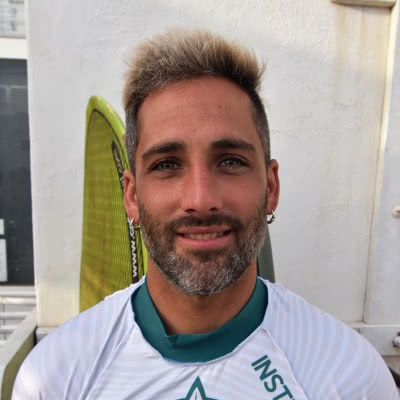 Ruben
Galicia
Program - Winter Camp, Christmas Surfcamp, Surf Lessons
Lover of surfing and contact sports since he was a child, certified by the Spanish federation, he usually directs the adult classes, he is also in charge of the sessions at the gym, the surfskate classes and the intensive surf camp.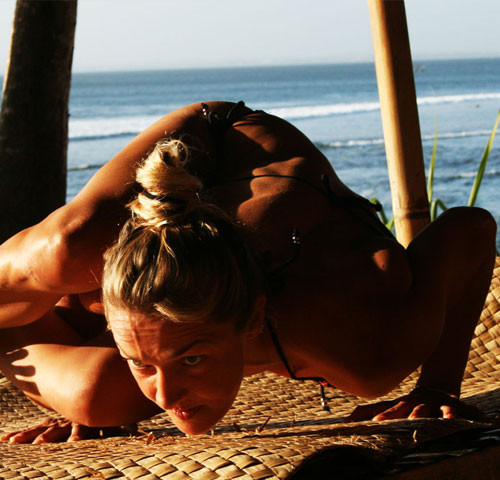 Sandra Bosic
Milan
Program - Surfing + Yoga Camp, Yoga Classes
Sandra was born in Milan in 1978, after completing her studies in environmental engineering, decided to travel alone, going around the world for a year. In this journey around the world, she developed her knowledge of yoga and Ayurveda massage in India, she certified herself as a Yoga teacher and for more than ten years she has not stopped training and sharing her learning with her students. Currently offers yoga and massage classes for students of Calima Surf school in Famara, a magical place for its natural environment.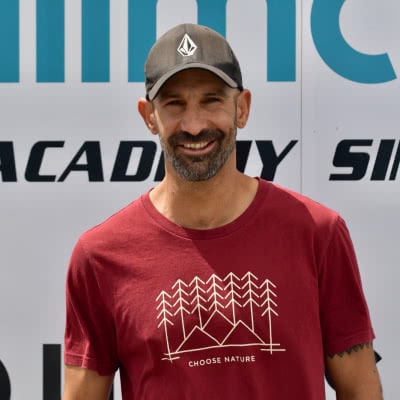 Sergi
Barcelona
Lover of the sea and snow, snow instructor for many years, now in charge of the school store and reception.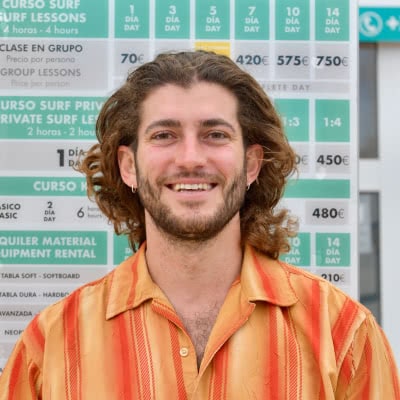 Tomy
Argentina
Our community manager of the reservations department speaks Spanish, English and notions of French. She also gives bachata lessons and attends all the parties.